First video from Cali P's upcoming Unstoppable album. Shot in Ibiza last september with cameos from Riga, M.A.M & T. The single will be available on march 25th on the Itunes music store.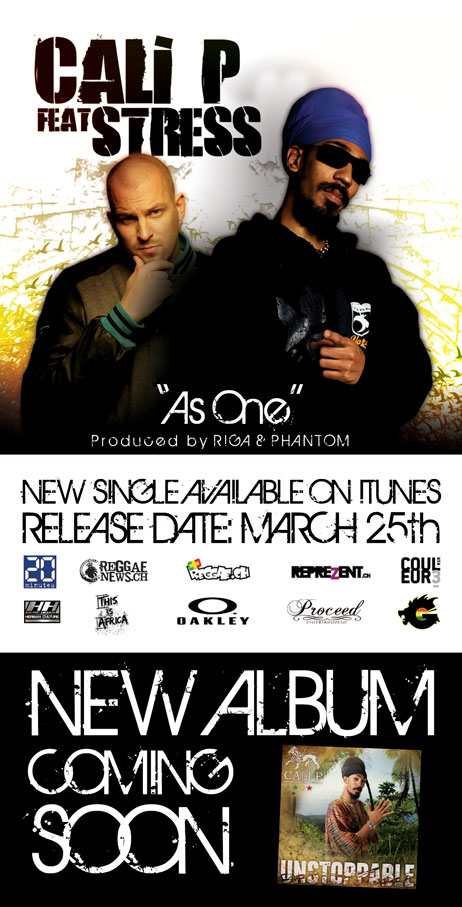 Cela fait quelques années que le producteur nyonnais Riga se fait un nom sur la scène musicale suisse et internationale (ayant produit des artistes tels que Serani, T.O.K, Daddy Mory, Ol Kainry, Tairo, etc.) Cette année, en collaboration avec le label zurichois Gideon Productions, il sort le nouvel album attendu de Cali P: "UNSTOPPABLE".
Voici un teaser du 1er single du nouvel album de Cali avec Stress en featuring et Riga & Pahntom à la prod.