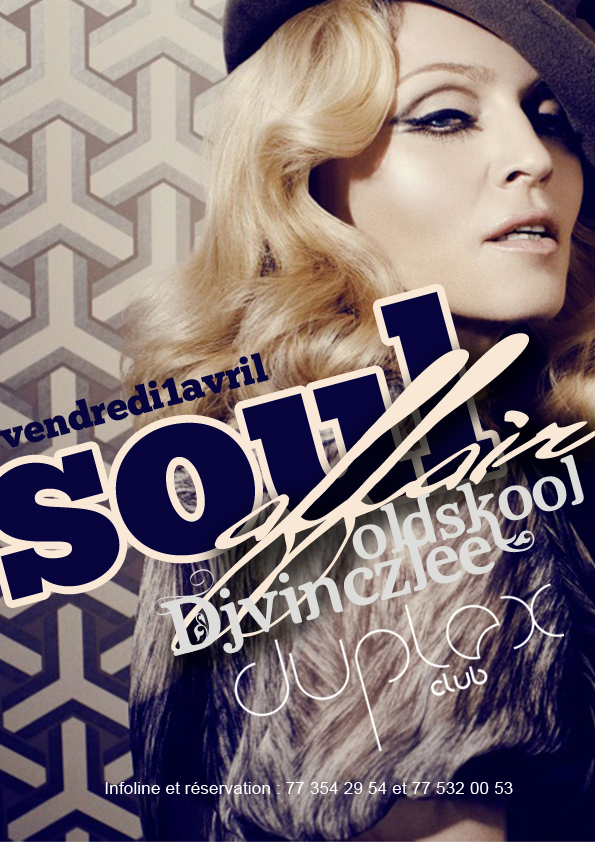 Vendredi je m'envole pour le Senegal pour un long weekend de 3 jours de festivités au Duplex à Dakar. La 1ère soirée s'appelle Soul Affair (comme mes 1ere mixtape R&B) et sera consacrée exclusivement aux classics & à la musique old school.
Dj Vincz Lee – Soul Affairs (1999)

DJ Vincz Lee – Soul Affairs 2000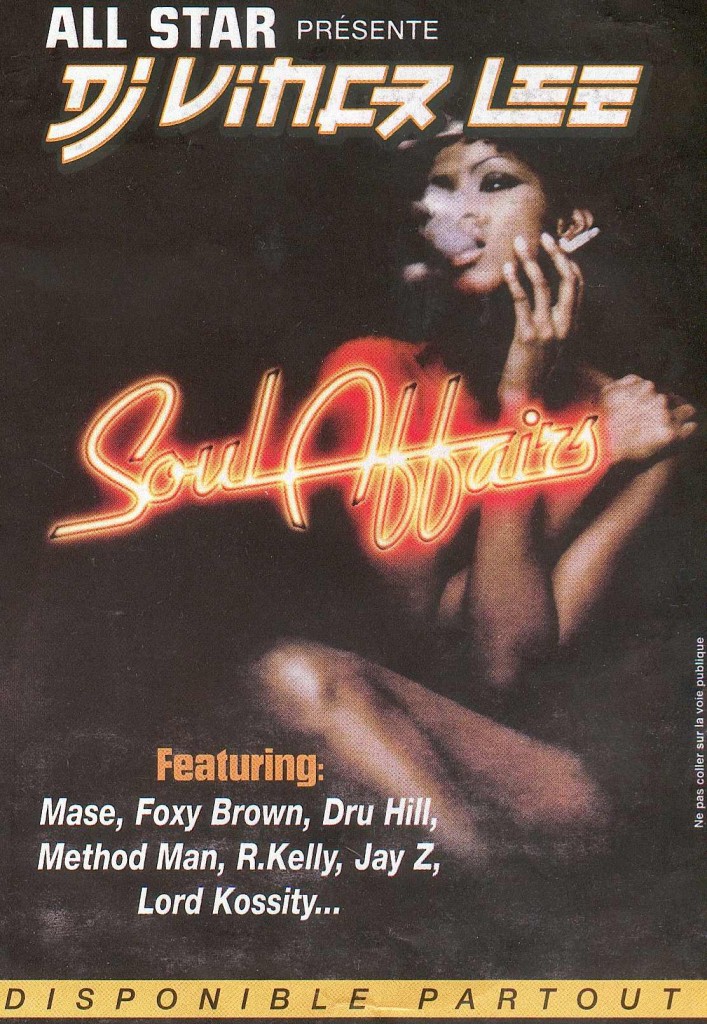 Here is this week's classic mixtape: Soul Affairs which came out on cassette in 1999. It's actually my first R&B tape and listening to it for the 1st time in like 10 years brought back a lot of good memories.
Tracklisting:
Side A
Vincz Lee – Intro
K-Reen – Expliques Moi, Dis Moi (Cutee B Remix)
K-Ci & JoJo feat Queen Pen – Don't Rush (Yogi Remix)
Adina Howard feat Cam'Ron & Charli Baltimore – T-Shirt & Panties (Remix)
Keith Sweat feat N.O.R.E. – Come On & Get With me (Remix)
Mya feat Raekwon & Noreaga – Movin Out
Method Man feat D'Angelo – Break-Up To Make Up
Ray J – That's Why I Lie
112 feat Mase – Love Me (Vincz Lee Remix)
Brandy feat Mase, Fat Joe & Big Pun – Top Of The World
Dru Hill feat Redman – How Deep is Your Love (Remix)
Miss Jones feat Mobb Deep – Baby Maybe
Side B
Lord Kossity – Ma Benz/4 My People (Vincz Lee Edit)
R.Kelly feat Keith Murray – Home Alone
Sparkle feat Vegas Cats – Time To Move On
Faith Evans feat Black Rob – Love Like This (Bad Boy Remix)
R.Kelly feat The Notorious B.I.G. – Be Happy
R.Kelly feat Cam'Ron, Noreaga, Vegas Cats & Jay-Z – We Ride
Miss Jones feat Big Pun – Two Way Street
Big Pun feat Next – Sex, Money & Drugs
Total feat Mase – If You Want Me
Dj Clue feat Mase, Fabolous & Foxy Brown – Thats The Way
Mya feat Blaackstreet, Mase & Blinky Blink – Take Me There
Destiny's Child feat Timbaland – Get On The Bus
Xscape – My Little Secret (Timbaland Remix)